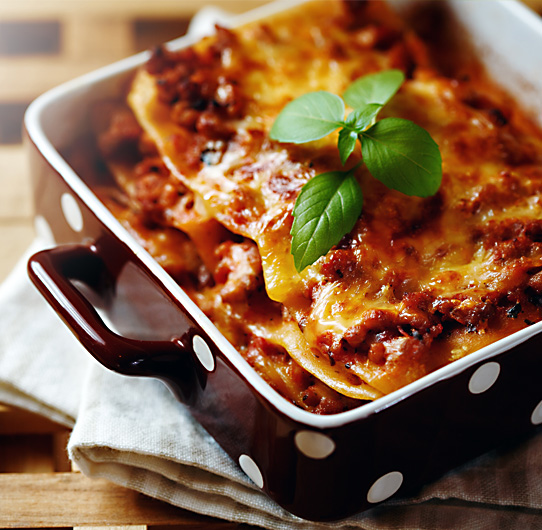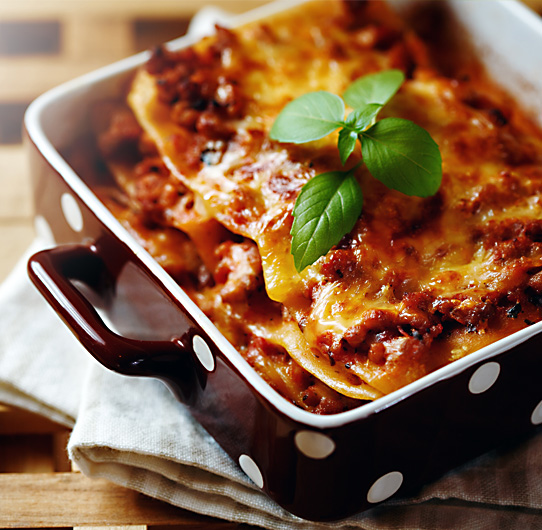 Ready meal 400 g
---
We own an Italian production line intended for production of lasagna pasta, and a kitchen endowed with modern technology essential in the production of traditional fillings and bechamel sauce. We are, therefore, a leader on the market in manufacturing true Italian meals from scratch. Our product will satisfy every lover of the most popular cuisine in the world.
Lasagna is ready-to-eat, customers may add toppings according to their preferences.
Products for gastronomy
Preparation
Logistics data
distributors
Below, we present our standard sales offer for HoReCa. 
Purchase is possible via wholesalers throughout Poland.
Advantages of our products:
accurate cost and portion control
replicability of high quality products
quick and easy preparation
reduced cost of investment in machines and staff training
no material waste
easy cost allocation
quality standard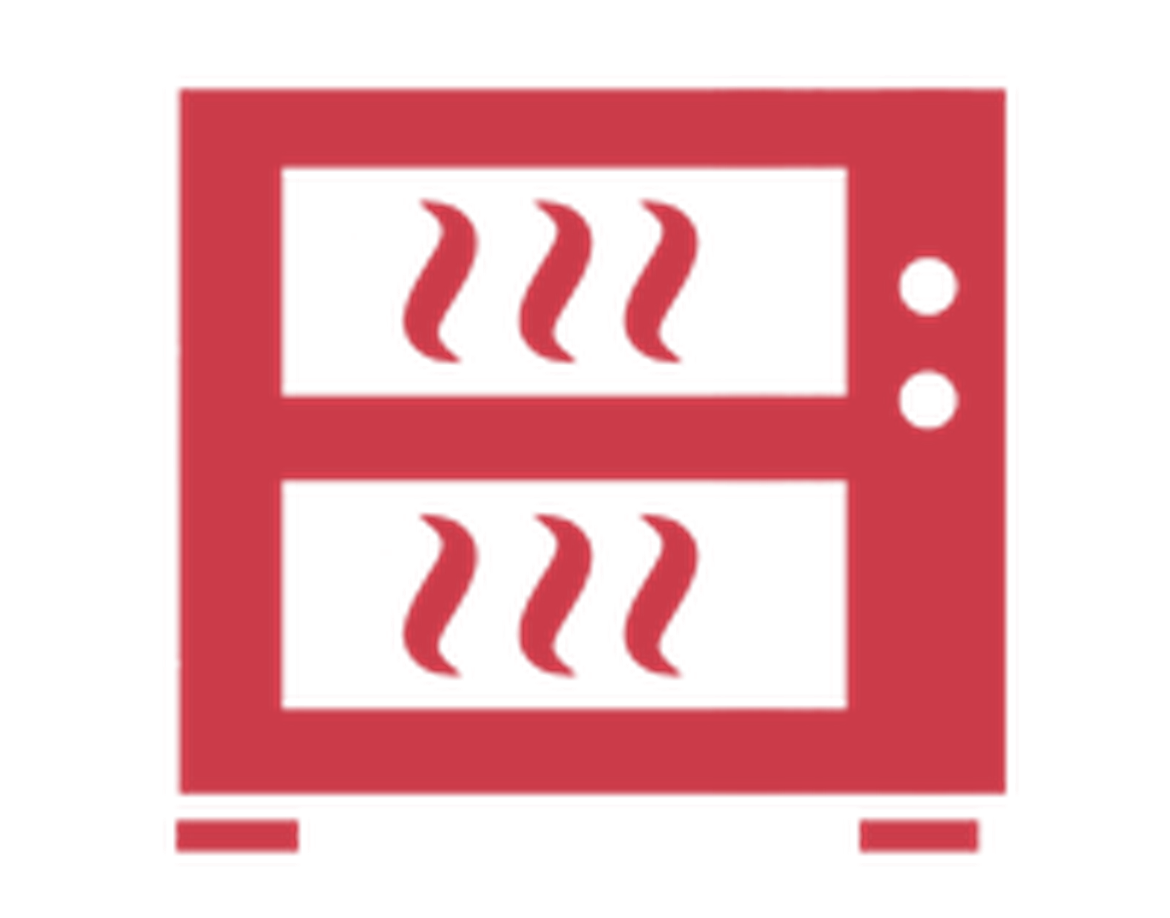 Pizza oven:
180 oC -  20 minutes (defrosted)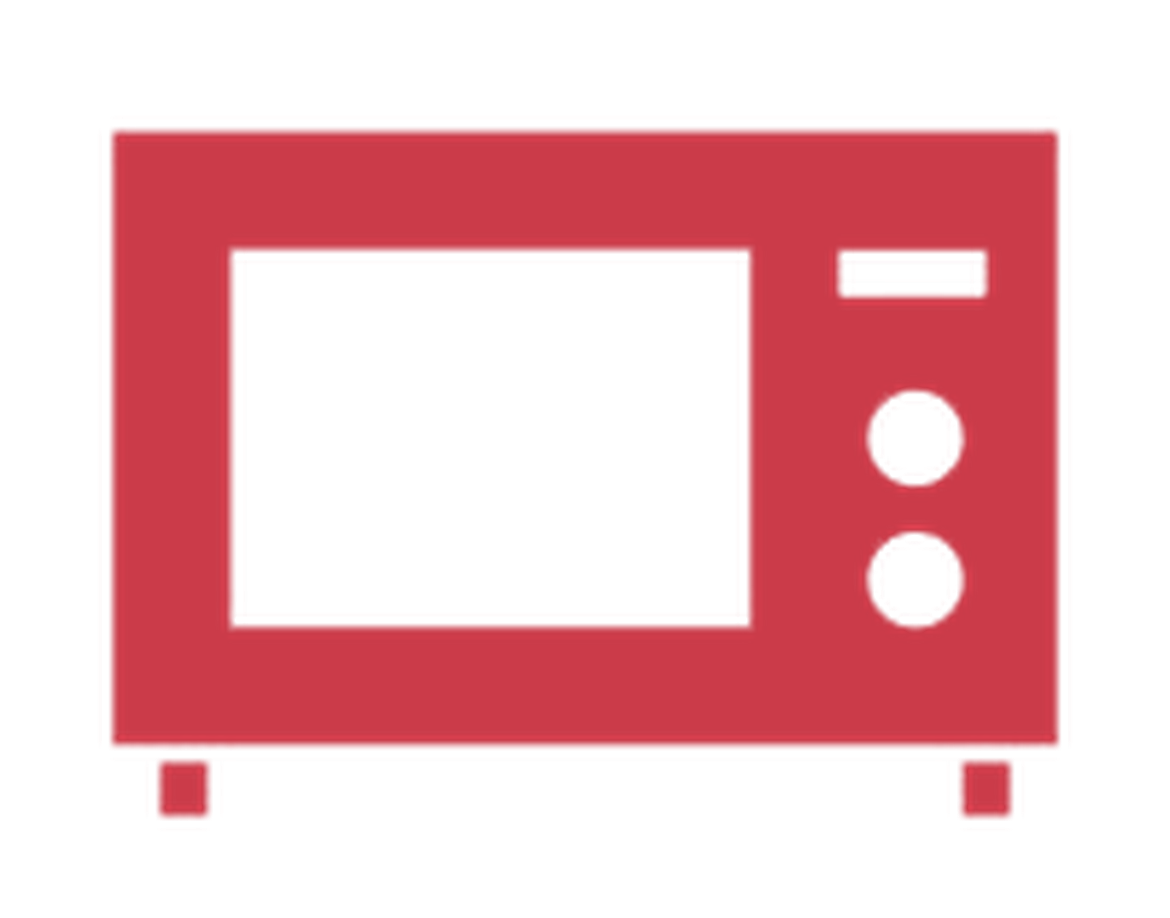 Mikrowave:
700 W - 10 minutes (frozen)
700 W - 5 minutes (defrosted)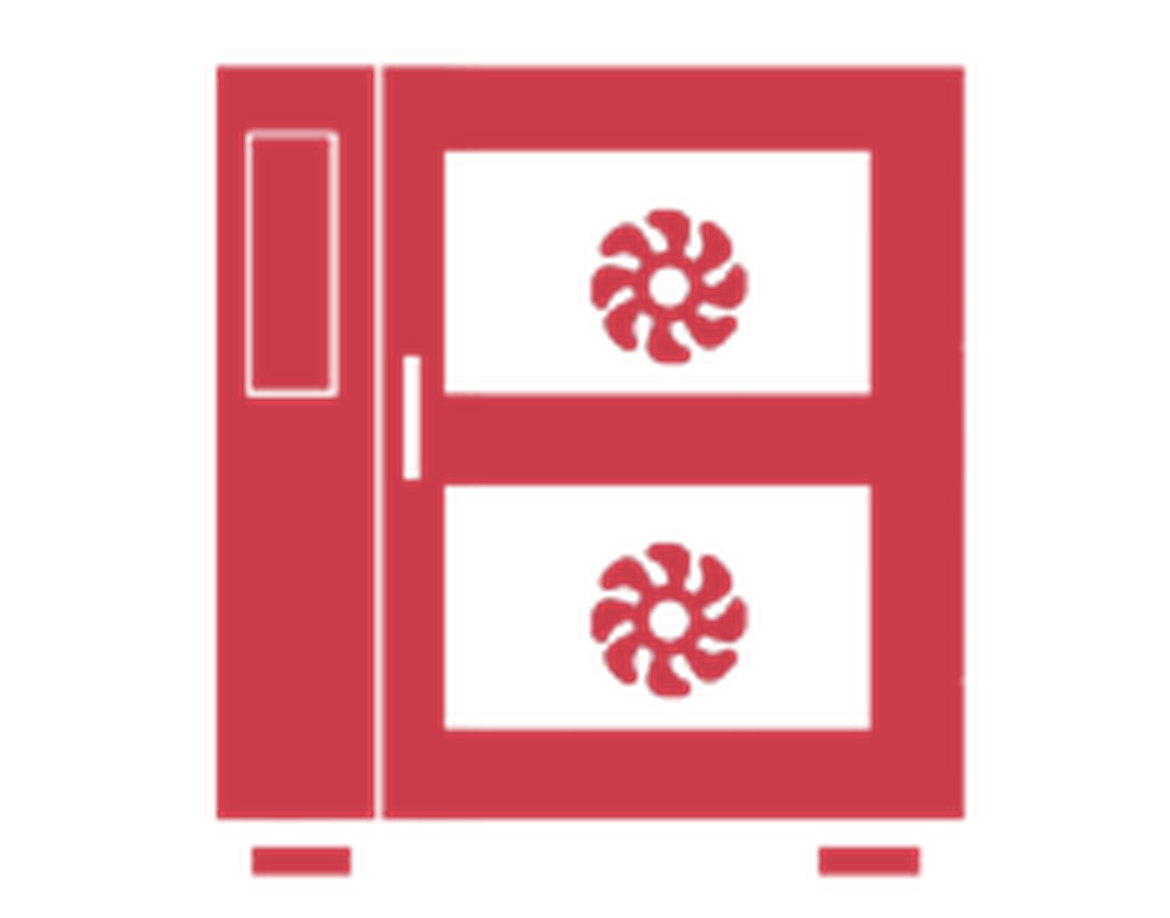 Convestion oven:
180 oC - 25 minutes (frozen),
180 OC - 10 minutes (defrosted) / evaporation: 50%
| Name | Form | Package | Palletisation |
| --- | --- | --- | --- |
| Lasagne Bolognese | portion 400 g | carton 10 pieces | 75 (15*5) |
| Name | phone | address | voivodeship |
| --- | --- | --- | --- |
| IGLOTEX - ŁUKASZ | 856 783 177 | ul. Porosły 99, Choroszcz | Podlaskie |
| IGLOTEX - ŁUKASZ | 87 621 59 05 | ul.Krzemowa 16, Ełki | Podlaskie |
| Farutex | 71 368 39 20 | ul. Graniczna 8, Wrocław | dolnoslaskie |
| EUROCASH S.A. | 22 731 02 69, 22 731 02 39 | ul. Ryszarda Chomicza 11, Nowa Wieś Wrocławska | dolnoslaskie |
| IGLOTEX TORUŃ | 795 427 191 | ul. Stalowa 10, Toruń | kujawsko-pomorskie |
| RUN-CHŁODNIA | 609 023 789 | ul. Wysoka 14, Włocławek | kujawsko-pomorskie |
| Farutex | 68 413 08 47 | ul. Gorzowska 4, Zielona Góra | lubuskie |
| Farutex | 603 638 867 | ul. Annopol 4A, Warszawa | mazowieckie |
| EUROCASH S.A. MAZ | 22 731 02 69, 22 731 02 39 | ul. Pass 20c, Błonie | mazowieckie |
| Chłodnia Mazowsze | 795 524 706 | ul. Spartańska 12/14, Sochaczew | mazowieckie |
| Farutex | 12 289 13 31 | ul. Komandosów 1/3, Modlniczka, k. Krakowa | małopolskie |
| IGLOTEX KRAKÓW | 508 209 388 | ul. Daszyńskiego 10 A, Krzeszowice | małopolskie |
| Gastromax | 509 330 677 | ul. Zacisze 2, Nowa Dęba | podkarpackie |
| CHEFS CULINAR | 15 822 91 47 | ul. Litewska 10, Tarnobrzeg | podkarpackie |
| Farutex | 58 782 76 77 | ul. Elbląska 110, Gdańsk | pomorskie |
| TRIADA AUGUSTO POMORZE | 728 426 100 | ul. Lisia 15, Chwaszczyno | pomorskie |
| EUROCASH S.A. | 22 731 02 69, 22 731 02 39 | ul. Kontenerowa 21, Gdańsk | pomorskie |
| AUGUSTO-KOŚCIAN | 608 093 969 | ul. Chłapowskiego 27, Kościan | wielkopolskie |
| Farutex | 691 856 793 | ul. Pokrzywno 10 B, Poznań | wielkopolskie |
| Gastromax | 519 522 245 | ul. Zaciszna 8a, Jarocin | wielkopolskie |
| EUROCASH S.A. | 22 731 02 69, 22 731 02 39 | ul. Wiśniowa 11, 62-052 Komorniki | wielkopolskie |
| CHEFS CULINAR | 91 459 10 32, 797 323 201 | ul. Goleniowska 59, Szczecin | zachodniopomorskie |
| Farutex | 91 460 20 28 | ul. Kniewska 2H, Szczecin | zachodniopomorskie |
| ALLFOOD Koszalin | 535 223 868 | ul. Bowid 9 K, 75-209 Koszalin | zachodniopomorskie |
| ETQA Łódź | 506 131 836 | ul. Szaniawskiego 5, Łódź | łódzkie |
| Farutex | 42 648 97 35 | ul. Niciarniana 49 D, Łódź | łódzkie |
| CATER GROUP | 691 055 771 | Pokładowa 31, Łódź | lodzkie |
| GASTROHURT-PLUS | 530 469 984 | ul. Sejmowa 3, Pabianice | łódzkie |
| ETQA Częstochowa | 506 131 836 | ul. Gazowa 4/6, Częstochowa | śląskie |
| CHŁODNIE EUROPEJSKIE | 531 867 934 | ul. Fabryczna 10, Sławków | śląskie |
| Bielsko Biała | 33 811 51 91 | ul. Strażacka 83, Bielsko Biała | śląskie |
| EUROCASH S.A. | 22 731 02 69, 22 731 02 39 | ul. Logistyczna 5, Sosnowiec | śląskie |